Hello everyone-- I'm so happy to announce my return to the Cuttlebug Challenge Design Team!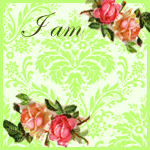 I will be posting my Challenge projects here on my blog every Wednesday and will have a few spotlight tutorials for you from time to time! The blog has over 4000 followers...so if you LoVe your Cuttlebug as much as I love mine and want to do more with it...then check out the site, please visit
http://www.cuttlebugchallenge.blogspot.com/
and become a follower today so that you don't miss out on all the fabulous inspiration this talented team has to offer!
Have a terrific Tuesday...do something creative today!
Miss Tracy :)